Treatment That Fits You
Braces today come in a variety of styles, materials, and colors, making life with braces much easier, more comfortable, and even more stylish than in the past.
Newer treatment options, like the variety of clear aligners we offer at Backus Orthodontics, provide low-profile alignment solutions that will let you do you.
All About Teen Orthodontics
The teen years (between the ages of 12 and 16) are the most common time for orthodontic treatment at Backus Orthodontics because that's when most permanent teeth will be in place.
All teenagers dread the day that the dentist tells them they might need braces (or, at the very least, a retainer).
Braces are not as scary as most people think. They have advanced a lot in recent years. Now they come in different colors, styles, and even materials so that all teenagers can get the smiles they deserve without worrying about what others will think.
The newer styles of braces are more comfortable and stylish so that all teenagers can have smiles they are proud to show off.
Experienced orthodontists like Dr. Jeff Backus can easily recognize issues with spacing, crowding, bite, and alignment during this age range. Around this age, bone and jaw structures are developed enough to best facilitate orthodontic treatment at our office in Hoover.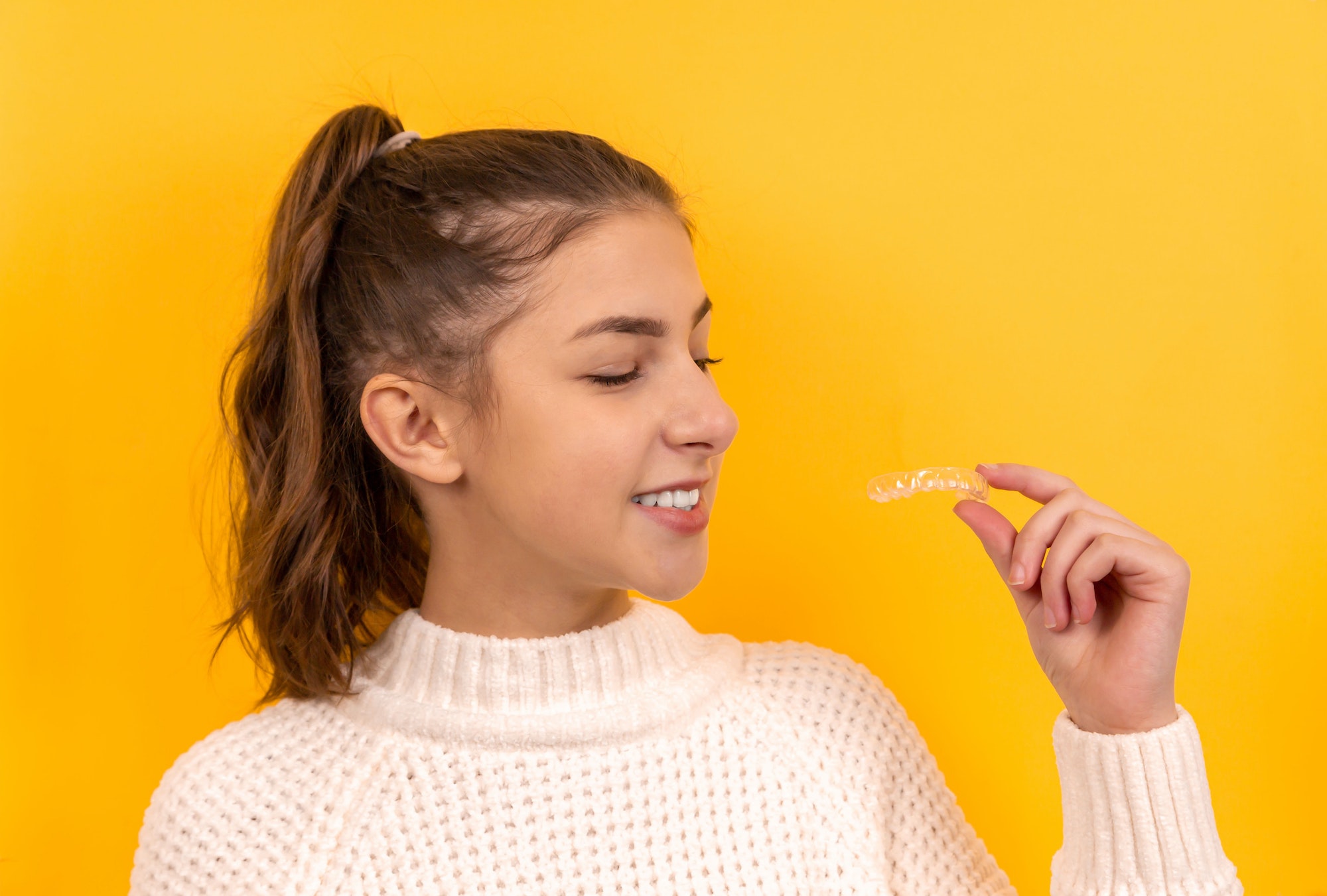 Choose Your Treatment
After evaluating your teen's smile, Dr. Jeff Backus may recommend an orthodontic appliance. There are also several types of braces including traditional metal ones, ceramic ones, and invisible ones. Depending on your needs, lingual braces may be another option.
Here at Backus Orthodontics, options include:
Metal Braces
Bulky, ugly braces are a thing of the past. At Backus Orthodontics, we use lightweight traditional metal braces and Damon Self-Ligating Brackets, making your experience comfortable and painless.
Ceramic Braces
Also known as clear braces, these work the same way as metal braces, but feature brackets that blend in with your teen's smile.
Invisalign® for Teens
The Invisalign system is made up of a series of fully customized, clear aligners. These can straighten your teen's smile without any metal or wires.
FAQs About Teen Orthodontics
Invest in Your Teen's Smile Today
Orthodontic braces are quite common in teenagers around Hoover. Though in the past many hated having to wear them, we try to offer you different styles and choices so that you can find braces to fit your lifestyle and give you the smile you deserve.
During your free consultation, Dr. Jeff Backus will be happy to discuss the benefits of treatment, as well as the risk of putting it off.
If you have any questions about braces for teenagers, don't hesitate to contact Backus Orthodontics today at (205) 987-0040.