The Clear Alternative to Braces
Invisalign® treatment with Dr. Jeff Backus and the team at Backus Orthodontics can give you beautiful, straight teeth without braces, brackets, or wires.
About Hoover Invisalign
Invisalign treatment is a technique that straightens your teeth without braces, using a series of clear, removable aligners that are custom-modeled to fit your teeth. The virtually invisible aligners gradually reposition your teeth into a smile of which you will be proud.
Unlike traditional braces, Invisalign has no metal bands or wires to trap food and plaque. Maintaining a good oral hygiene program will also reduce chances of plaque buildup, tooth decay and periodontal disease.
Invisalign from Dr. Jeff Backus will be much more comfortable than traditional metal bracket braces and can give you the same stunning results.
At your initial consultation at Backus Orthodontics, we'll take digital scans and X-rays to create a 3D image of your mouth. We make your first set of custom-fitted aligners from these images, and then you begin the process of straightening your teeth at our office in Hoover.
You wear the trays for about 22 hours a day, but can remove them for brushing your teeth and eating. Based on your individual needs, and the treatment plan put in place by Backus Orthodontics, you'll wear several sets of trays throughout your orthodontic treatment, but you'll start to notice a change in just a few months!
Effective for a wide range of smiles, the Invisalign system has been successful in giving hundreds of thousands of amazing smiles to both teens and adults. Dr. Jeff Backus will create your individual treatment plan using Invisalign's clear, custom-molded aligners to solve a range of issues, including:
Overly-crowded teeth
Widely-spaced teeth
Overbites
Underbites
Crossbites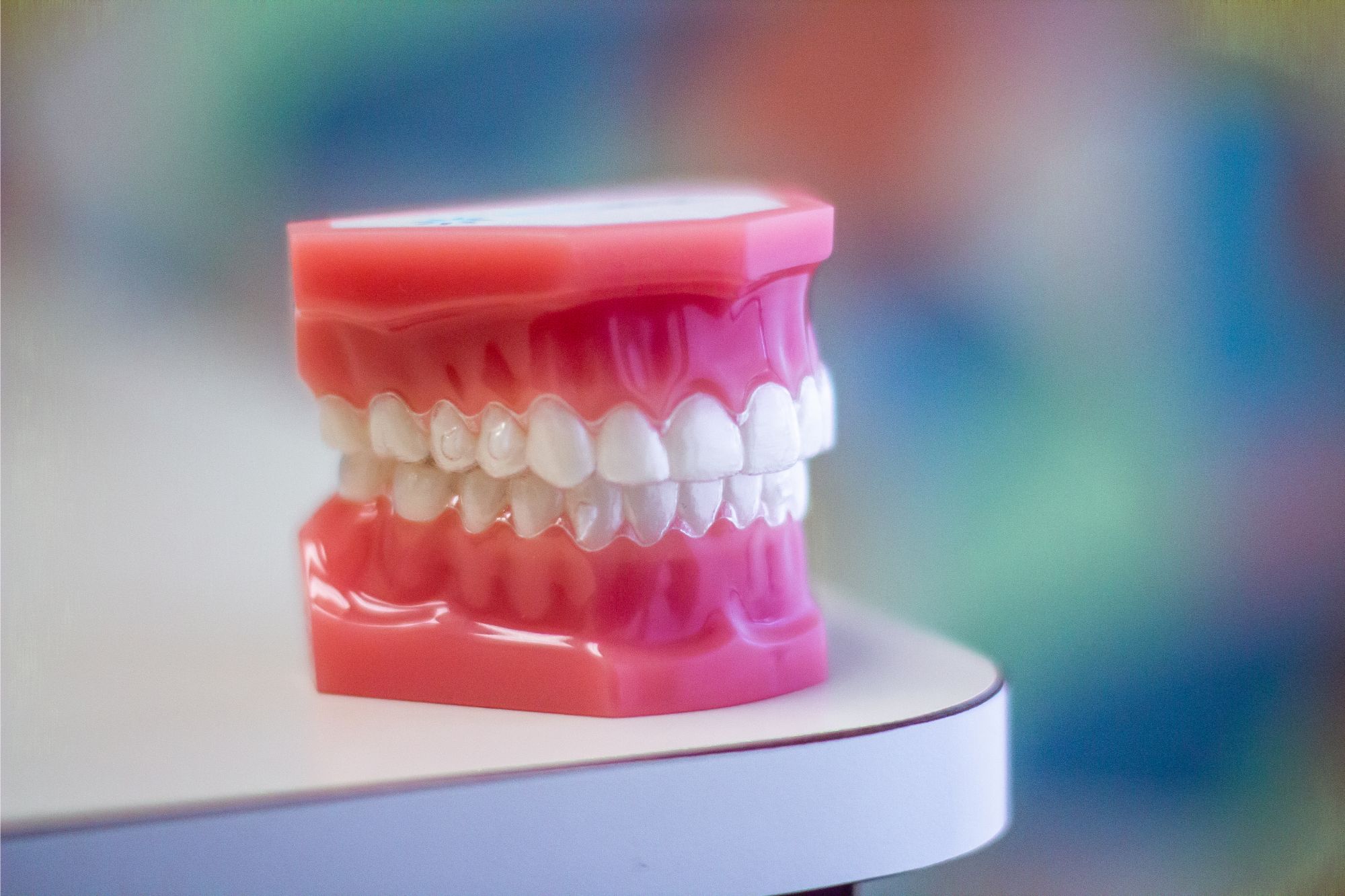 A Modern Approach
Invisalign takes a modern approach to straightening teeth. It uses a custom-made series of aligners created for you and only you. These aligner trays are made of smooth, comfortable, and virtually invisible plastic that you wear over your teeth.
Wearing the aligners will gently move your teeth into place little by little, based on the exact movements Dr. Jeff Backus plans for you.
Invisalign is made to fit your lifestyle:
Clear, virtually invisible aligners
Removable, will not get in the way of your activities
Easy to remove to eat, brush, and floss
Graduate to a new set of aligners about every two weeks
Easy to monitor your progress with regular appointments
At Backus Orthodontics, you'll get a great smile without a treatment that gets in the way of your daily life. The best part about the whole process is that most people won't even know that you're straightening your teeth until they notice your stunning results.
Dr. Jeff Backus has years of experience treating patients with Invisalign, and we're excited to offer this technology to our Hoover patients.
Talk to Us About Invisalign
Dr. Jeff Backus may not recommend Invisalign for some more complex alignment or bite issues, or for those who have bridgework; Dr. Jeff Backus can advise you about what options are best for you.
Schedule your free consultation with Dr. Jeff Backus at our Hoover office to learn if Invisalign is right for you.